Our Team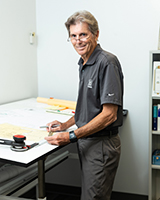 John H. Peterson, Jr.
Founder/Chairman Emeritus
Mr. Peterson's career in the real estate development business spans over 48 years culminating in the development, construction, and sale of several thousand homes, apartments, as well as office and retail projects. He began his career in 1970 as a licensed real estate agent. In 1972, Mr. Peterson started his career developing and building homes throughout Hampton Roads. In 1983, his company, Peterson Associates, Inc., formed a partnership with The Terry Companies to create Terry Peterson Residential Companies allowing for expansion of the firm's capabilities to develop and build complete neighborhoods throughout Southeastern Virginia, Richmond, and the Raleigh/Durham area of North Carolina. Mr. Peterson has led all facets of the firm's operations, including in-house design, production, financing, and marketing. He has served as President of the Tidewater Builders Association, and Chair of the Hampton Roads District Council of the Urban Land Institute. Mr. Peterson graduated in 1969 from Xavier University.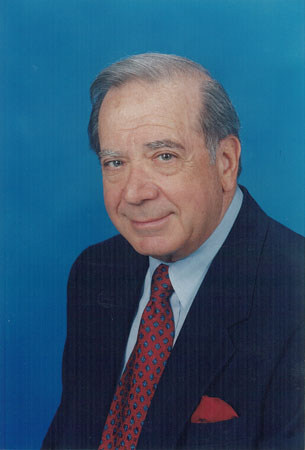 Fred J. Napolitano, Sr.
Founder/Director
Mr. Napolitano is Chairman of the Board of Pembroke Enterprises, Inc., a commercial real estate and development firm headquartered in Virginia Beach, and a Founder of The Terry Peterson Companies.

As a builder/developer in Hampton Roads since 1955, Mr. Napolitano took an especially active role in the home building industry early on, eventually becoming President of the National Association of Home Builders in 1982. He has been involved in numerous community and civic endeavors, including the creation of the Virginia Beach Neptune Festival and is a founding member of the Virginia Beach Central Business District.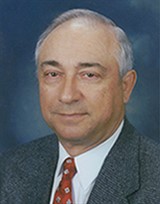 IN MEMORIUM 1940-2017
Richard E. Olivieri
Founder
Mr. Olivieri was a principal of various companies, including Pembroke Enterprises, Inc., Pembroke Commercial Realty Corporation, and The Terry Peterson Residential Companies, and was active in the real estate industry in the Hampton Roads area for over 40 years, including being named the 1992 Home Builder of the Year by the Home Builders Association of Virginia and Realtor Emeritus. He was involved in the development of such projects as Pembroke Mall Shopping Center, Pembroke Office Park, Pembroke Corporate Center; numerous strip centers, office buildings and apartments; major subdivisions including Pembroke Manor, Pembroke Meadows, Timberlake, Redwing, Landstown Meadows, Knell's Ridge in Chesapeake, Hampton Woods in Hampton, Virginia and Mariner's Mark on the Chesapeake. Mr. Olivieri was a graduate of Manhattan College and was involved in many civic and social organizations.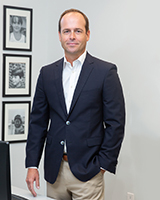 John Peterson III
Principal
John is responsible for corporate strategy, land acquisition, financial analysis, land planning, finance and architectural design for all new communities. He also leads The Terry Peterson Companies' ventures in non-residential development and investment. Prior to joining the company, John served as Vice President at Caprium Investment in Washington, D.C., a commercial real estate investment firm. At Caprium, John was responsible for investing institutional capital in various office and multi-family properties in the Washington, DC metro area. Before helping the formation of Caprium Investment, John was a financial analyst in the Capital Markets division of Cassidy & Pinkard, in Washington, D.C. John has served two terms as Chair of the Hampton Roads District Council - Urban Land Institute, Board of Directors of the Hampton Roads Chamber of Commerce - Suffolk Division, and is a member of the Hampton Roads Association of Commercial Real Estate. John received a Bachelor of Arts degree in Economics from the University of Virginia in 1996.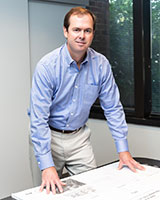 Lucky Peterson
Principal
Lucky is responsible for the daily administration of the Company's Office and Field Operations. Having served in various capacities since 2001, he now leads Construction, Sales, Technology, and Finance within the organization. A graduate of Randolph-Macon College, Lucky began his career in Apartment Management and Residential Construction in Richmond, VA.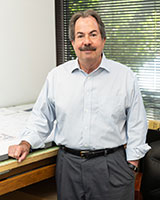 Richard "Tuck" Bowie
President and CEO of Operations
Tuck is President and CEO, responsible for managing the overall operations and resources of Terry Peterson Residential Company.  Having joined the Company over 24 years ago to manage the land development efforts, he now serves as its chief executive officer.  A graduate of Virginia Military Institute with a degree in civil engineering, Tuck began his career in the architectural/engineering consulting business becoming a principal in a major firm that he helped build over a 22‑year period.  He is registered to practice engineering in Virginia and North Carolina. 
Tuck is a past President of Tidewater Builders Association, past Chairman of the Virginia Beach Division of the Chamber of Commerce, serves as Chairman of the Open Space Advisory Committee and the Process Improvement Steering Committee for the City of Virginia Beach, and serves on the Virginia Joint Subcommittee on Coastal Flooding.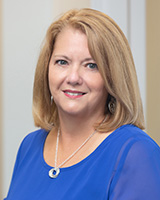 Carla Vance
Vice President, Finance
Carla is The Terry·Peterson Companies' Vice President of Finance.  She has over 35 years of experience working in the field of construction accounting, including land development and residential and commercial construction.  Prior to that, Carla spent 11 years at NSWC in Contract Accounting.  Carla enjoys spending her free time with her fiancé, Ed, and their combined families and friends.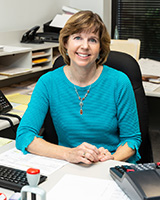 Sylvia Betz
Finance Manager
Sylvia has been with The Terry Peterson Companies since 1995.  She supports the Vice President of Finance and is responsible for the daily accounting in the office.  She received a Bachelor of Science Degree in Accounting from Old Dominion University.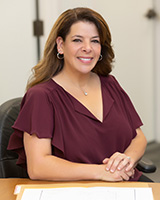 Kimberley Hall
Assistant Sales Manager
Kim is The Terry Peterson Companies' Assistant Sales Manager, and is responsible for much of the administrative processes from permit acquisitions to the sale and closing of our properties. She is the liaison between our office and agents, lenders, appraisers, attorneys, association managers, and municipal offices in the Hampton Roads area.
Kim is a military spouse who joined the Company in 2016 and works remotely from her office in Tennessee.
Kim has an A.A.S. in Business Administration and has an extensive real estate and administrative background, having worked as a Real Estate Broker, Loan Processor, Corporate Real Estate Office Manager, and as a Government employee in her role as the Office Administrative Lead.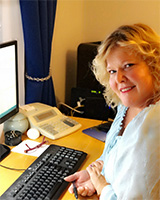 Susan Dodge
Field Administrative Assistant
Susan is The Terry·Peterson Companies' Production Assistant and Warranty/Customer Relations Representative. 
As Production Assistant she works directly with the field staff and Trade Partners during the building process.  This, along with her compassion for others, gives her the prefect placement to serve in the role of Warranty/Customer Relations Representative. Susan began her career in construction in 1978 working in her family's commercial masonry business.  Her years of varied experiences (both commercial and residential) give her a great ability to serve The Terry Peterson Companies homebuyers.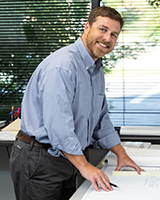 Danny Totten
Production Manager and Estimator
Danny is The Terry Peterson Companies' Production Manager and Estimator. As the Production Manager he is responsible for the oversight of construction, making sure that operations are running smoothly and efficiently, and working closely with field managers and contractors to ensure timely delivery of our homes. As the Estimator, Danny is responsible for analyzing proposals, negotiating contracts, and managing the set-up of contracts, purchase orders, and takeoffs. He began his career in construction in 2003, joining the Company in 2012. He is a graduate of the University of Virginia with a Bachelor of Arts degree in Government & Foreign Affairs.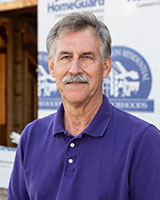 Carl Robinson
Senior Superintendent
Carl started in the building business with his father and brothers in 1974. His experience includes residential, commercial and site development. He joined The Terry Peterson Companies in 1983 and over the years has held various titles including Superintendent, Project Manager, and Vice President of Construction. Carl is the Qualifier for The Terry Peterson Companies' North Carolina Class A Contracting license and holds Certified Graduate Builder and Certified Green Professional designations from the NAHB University of Housing.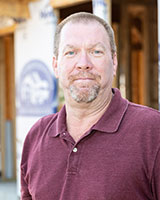 Kenneth Royall
Superintendent
Kenneth has over 35 years of experience in many different aspects of the construction industry. At an early age he started working in new construction before turning his attention to home improvements. In 2001, Kenneth joined The Terry Peterson Comapnies as an assistant superintendent, moving up to superintendent in 2003. He has overseen the production of several different communities during his tenure with the Company.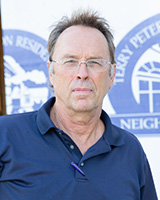 David O. Foster, Sr.
Superintendent
Dave started his successful career at The Terry Peterson Companies in 2000, over time having supervised construction at numerous sites including Waterford in Williamsburg, Woodbridge in Isle of Wight, Cumberland at Patriots Landing in New Kent, Quarters of York County, and Kings Fork Farm, Hampton Roads Crossing, The Gables, and Sunfall at the Riverfront, all in Suffolk. Dave enjoys sailing, fishing, gardening, loud rock and roll music, shooting sports and cold beer.  Dave is husband of one woman, father of three sons, grandfather of four, and is a God‑fearing man.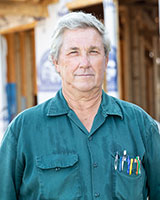 Donald Gibson
Assistant Superintendent
Don is The Terry·Peterson Companies' longest-tenured employee, having started with Peterson & Associates in 1982.  He is a graduate of Bayside High School, and recently celebrated his 35‑year anniversary with the Company.  Over the years, Don has supported numerous superintendents on countless new‑home construction sites in Virginia Beach, Suffolk, Chesapeake and Newport News, making sure all homes are in pristine order before transitioning them to homeowners.  Don and his wife, Debbie, enjoy traveling in their spare time.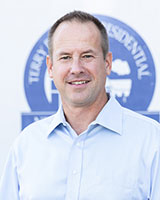 Patrick Griffey
Senior Project Manager, Commercial
Patrick started his career in Hampton Roads as a residential carpenter and continued into management of large scale commercial and residential projects.  His experience is based in field management and backed by dual Master's degrees in Business and Real Estate & Construction Management.  As a Project Manager, he has constructed residential communities in Colorado, and commercial & custom resort ski communities in North Lake Tahoe, CA.  As a General Contractor he has built medical office buildings & surgery space in Hampton Roads, as well as extensive custom residential renovations.  Recently, Patrick was the Construction Manager and owner's representative for multiple resort projects ranging from hotels & timeshare communities to the recent renovation of the Historic Cavalier Hotel. Patrick is a graduate of Hampden-Sydney College, holds a Class A License, and is a field experienced & registered Project Management Professional (PMP).  Patrick, with his wife & 3 boys, spends his spare time outdoors enjoying the beach, camping & snow sports.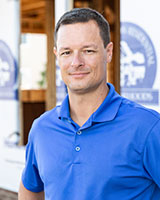 Joshua Pescetto
Superintendent
Having joined The Terry Peterson Companies in 2018, Josh is the Superintendent for commercial projects.  As the Superintendent he is responsible for on-site supervision of projects, where his duties include coordinating with subcontractors, scheduling inspections, and ensuring safety and compliance standards are being met at all times. Josh has been in the construction field over 20 years and has experience in both residential and commercial construction gained from past roles such as foreman and owner of a successful remodeling company.