Our Team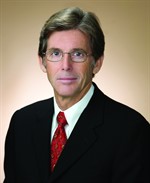 John H. Peterson, Jr.
Chairman
John's career in the real estate development business spans over 38 years culminating in the development, construction, and sale of several thousand homes, apartments, as well as office and retail projects. He began his career in 1970 as a licensed real estate agent for Larasan Realty. After two years of marketing and selling new homes, John started his career developing and building homes throughout Hampton Roads. In 1983, his company, Peterson Associates, Inc., formed a partnership with The Terry Companies to create Terry-Peterson Residential Companies allowing for expansion of the firm's capabilities to develop and build complete neighborhoods throughout Southeastern Virginia, Richmond, and the Raleigh/Durham area of North Carolina. Since 1983, The Terry-Peterson Companies has grown into a pre-eminent residential builder/developer in Hampton Roads. As the principal in charge, John has led all facets of the firm's operations, including in-house design, production, financing, and marketing. John has served as President of the Tidewater Builders Association and has remained active on the TBA Board for the past 23 years. He also served as the Chair of the Hampton Roads District Council of the Urban Land Institute and remains active in the leadership at the national level of the Urban Land Institute. John graduated in 1969 from Xavier University in Ohio with a BSBA in Economics.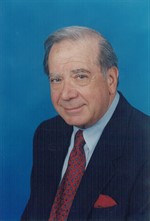 Fred J. Napolitano, Sr.
Owner/Director
Fred Napolitano is Chairman of the Board of Pembroke Enterprises, Inc., a commercial real estate and development firm headquartered in Virginia Beach, and a Partner in The Terry-Peterson Companies. 

As a builder/developer in Hampton Roads since 1955, Fred took an especially active role in the home building industry early on, eventually becoming President of the National Association of Home Builders in 1982. During his term, he spent much of his time in Washington where he worked very closely with both the President and Congress helping to solve the nation's homebuilding problems. 

Fred has served on numerous boards and advisory councils, among them the Federal Home Loan Bank Board, the Federal National Mortgage Association ("Fannie Mae") Board, and the most recent, the Commonwealth of Virginia's Industrial Development Services Advisory Board. Fred also served on, and even chaired for two years, the Board of Commerce of the Commonwealth of Virginia, to which he was originally appointed by former Governor Chuck Robb, and then reappointed by Governor Gerald Baliles. He was also appointed by the Mayor of the City of Virginia Beach to serve on the Labor Day Review Commission.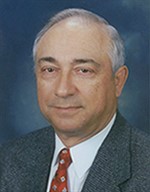 Richard E. Olivieri
Owner/Director
Richard E. Olivieri is a principal of various companies, including Pembroke Enterprises, Inc., Pembroke Commercial Realty Corporation, and Terry-Peterson Residential Companies, and has been active in business in the Hampton Roads area for the past 40 years. He has been involved in the development of such projects as Pembroke Mall Shopping Center, Pembroke Office Park, Pembroke Corporate Center; numerous strip centers, office buildings and apartments; major subdivisions including Pembroke Manor, Pembroke Meadows, Timberlake, Redwing, Landstown Meadows, Knell's Ridge in Chesapeake, Hampton Woods in Hampton, Virginia and Mariner's Mark on the Chesapeake. 

Richard is a graduate of Manhattan College and is involved in many civic and social organizations. Richard serves as a Board Member and Director Emeritus for the Tidewater Builder's Association, where he is also Chairman of the TBA Shelter Response Foundation. He was the 1992 Home Builders Association of Virginia Builder of the Year. Currently, Richard serves on the Board of Directors of the Virginia Beach Foundation and Town Center City Club.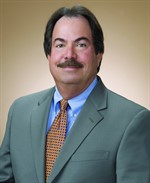 Richard "Tuck" Bowie
President and CEO of Operations
Richard "Tuck Bowie" is President and CEO responsible for managing the overall operations and resources of the company. Having joined the company over 13 years ago to manage the land development efforts, he now serves as its chief executive officer. A graduate of Virginia Military Institute with a degree in civil engineering, Tuck began his career in the architectural/engineering consulting business becoming a principal in a major firm that he helped build over a 22 year period. He is registered to practice engineering in Virginia and North Carolina and is a past president of the Tidewater Builders Association.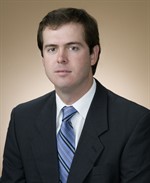 Lucky Peterson
Senior Vice President of Operations
Lucky Peterson is Senior Vice President of Operations, responsible for the daily administration of the Company's Office and Field Operations. Having served in various capacities since 2001, he now enjoys a leadership role in Construction, Sales, Technology, and Finance within the organization. A graduate of Randolph-Macon College, Lucky began his career in Apartment Management and Residential Construction in Richmond, VA.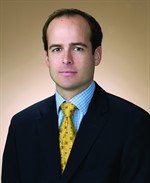 John Peterson III
Senior Vice President of Development
As Senior Vice President of Development, John is responsible for land acquisition, financial analysis, land planning, and architectural design for new communities. He also leads The Terry-Peterson Companies' ventures in non-residential development and investment. Prior to joining the company, John served as Vice President at Caprium Investment in Washington, D.C., a commercial real estate investment firm. At Caprium, John was responsible for investing institutional capital in various office and multi-family properties in the Washington, DC metro area. Before helping the formation of Caprium Investment, John was a financial analyst in the Capital Markets division of Cassidy & Pinkard, in Washington, D.C. John serves as Chair of the Hampton Roads District Council - Urban Land Institute, Board of Directors of the Hampton Roads Chamber of Commerce - Suffolk Division, and is a member of the Hampton Roads Association of Commercial Real Estate. John received a Bachelor of Arts degree in Economics from the University of Virginia.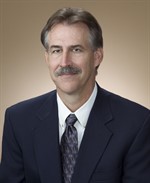 Carl Robinson
Vice President of Construction
Carl started in the building business with his father and brothers in 1974. His experience includes residential, commercial and site development. He joined Terry-Peterson in 1983 and over the years has held the title of superintendent and project manager prior to being named Vice President. Carl is the Qualifier for Terry-Peterson's North Carolina Class A Contracting license and holds Certified Graduate Builder and Certified Green Professional designations from the NAHB University of Housing.
Donna Watts
Administrative Manager
Donna is Terry-Peterson's Administrative Manager, supporting the Company's Chairman, President, and Vice President of Land Development. She has been with the Company since 1998, and is the administrative coordinator for land acquisitions and development, condominium organization, human resources, and company benefits. Over 25 years ago, Donna started her career at a law firm working as a legal assistant and real estate paralegal.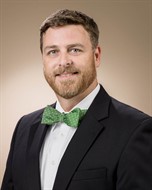 Danny Totten
Production Manager and Estimator
Danny is the Production Manager and Estimator.  As the Production Manager he is responsible for the oversight of construction, making sure that operations are running smoothly and efficiently, and working closely with field managers and contractors to ensure timely delivery of our homes.  As the Estimator Danny is responsible for analyzing proposals, negotiating contracts, and managing the set-up of contracts, purchase orders, and takeoffs.  He began his career in construction in 2003, joining our team in 2012.  He is a graduate of the University of Virginia with a Bachelor of Arts degree in Government & Foreign Affairs.