3388 Village Square, Suffolk, VA 23435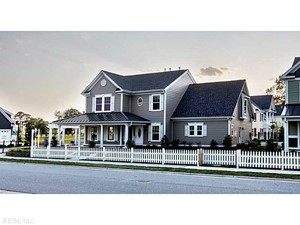 $426,200
Elizabeth Model - Stunning detached condominium features functional open concept floor plan, spacious gourmet kitchen w/beautiful quartz countertops, gas range & large island overlooking family room & screened porch. Enjoy modern amenities & gorgeous sunsets at The Riverfront Park!
Currently offering an additional $10,000 in free upgrades!
Details
Sales Status: Available
Build Status: Move In Ready
Property Type: Single Family Detached Condo
Bedrooms: 3
Bathrooms: 2.5
Square Ft: 2,795
Community
Sunfall at the Riverfront
Sunfall at The Riverfront offers homes for sale in Harbour View, Suffolk, VA. The Riverfront Suffolk is an award-winning new home community and one of the most sought after neighborhoods in Hampton Roads.