The Advantages of One Level Living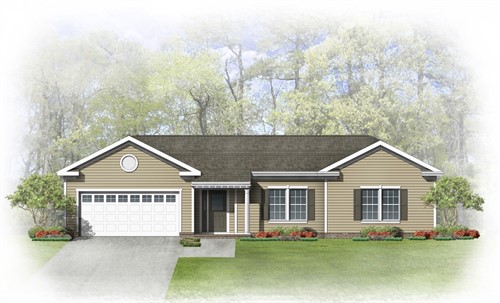 Terry Peterson Residential offers opportunities to own both one and two story homes. We'd like to educate our readers about some of the advantages to these one level options!
Energy Efficiency – heated and cooled air flows naturally through a one level plan making heating and cooling costs more affordable!
Easier to remodel or expand – Because one level plans are accessible and simplified, they can be less expensive to add onto when thinking about a sunroom or an additional bedroom, for example. If the lot is large enough, the add-on is generally not an issue. With a two story home, such a change would require a lot of structural evaluation.
Easier Maintenance - One level homes are often easier for a homeowner/handyman to perform projects because all of the areas of the home are accessible. An electrician installing ceiling fans/recessed lights on the first floor may have a trickier time in a two story home and those costs would be passed on to the homeowner.
Accessibility –Single level homes offer better accessibility to individuals with physical limitations. Stairs can create an obvious challenge to someone recovering from a surgery or an injury where a one level home can make life easier. One level homes also offer the opportunity to "age in place." Younger buyers are seeing the advantages of one level plans just as much as more mature buyers! Parents often like to be closer to the nursery, and one level homes can be easier for children to maneuver without having to worry about installing gates.
Tax Benefits – Depending upon your area, there one be tax credits available for one level homes as a part of the Livable Home Tax Credit, for example.
Open floor plans – many of the modern one level plans are able to merge the living room, dining room, and kitchen into the "family triangle." Designers and architechts are encouraged to get creative with one level plans, and it results in a very convenient space for homeowners!
In summary, a single story home has amazing benefits and is a great way to meet multiple generational needs. Terry Peterson Residential has long been a proponent of one level floor plans wherever possible. Kings Fork Farm has recently introduced four brand new ranch plans! Please call our Online Sales Consultant for more information at 757-276-7300!
There were no posts in the "The Advantages of One Level Living" category.