Published on November 07, 2017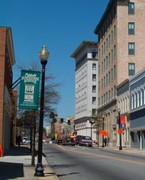 The team at Terry Peterson Residential is excited to offer newly constructed homes in the beautiful area of Suffolk, Virginia. We have two separate communities, in North Suffolk and Downtown Suffolk. But what makes these areas so great? And what makes each area unique?
We've put together the following homebuyers guide to help you determine if North Suffolk or Downtown Suffolk is the right place for you to call home.