Published on August 30, 2017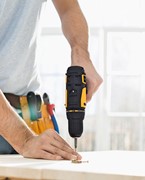 Summer is starting to wind down. The end of summer not only means decreasing temperatures, but decreasing amounts of free time for those home makeover projects you've been meaning to get to. With the end of summer comes back-to-school, colder weather and prep for upcoming holidays and potential hosting of family and friends.
 Below we've outlined some home projects that you may want to finish before the summer is over.