Published on April 16, 2018
Spring is in the air—is your yard or garden ready? As the season starts to bloom, be sure to get a head start on prepping your outdoor spaces so they can grow to their fullest potential!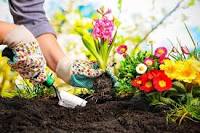 Check out these 5 Spring gardening tips to get you started:
Take inventory
Once the colder weather starts to subside, it's time to get outdoors and start taking inventory of your yard and garden. Note any large pieces of debris, limbs or other objects that will require more effort to remove. Check fences, walkways and other important areas for cracks or damage that may need repair. Then, be sure to take notice of any foliage or plant matter that has survived the winter, as well as the dead plants that will need to be removed. Take measurements of your garden spaces being mindful of what size plants you will need in each area. Don't forget to survey your tools and equipment—remembering to start and give everything a test run.
Get your supplies ready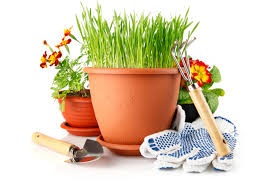 Once you have taken inventory, you should have a better understanding of what materials and supplies you'll need to revive your outdoor spaces for spring. Make a shopping list and be sure to do your homework to see which stores or brands will get you the best bang for your buck. Be sure to remember to order the plants, seeds, mulch, timber and soil that you will need as well as the equipment to plant it.
If you discovered faulty equipment or tools during your inventory be sure to send them off for a tuneup, or service them yourself. Sharpening blades, restringing weed-eater string and organizing your shed/storage area is a good idea too.
Clean up
The previous seasons have most likely left a good bit of debris outdoors. Be sure to clean up leaves, weeds, sticks and other items. If tending to a garden, remove all roots from the soil perhaps with a tiller or rake to make sure the soil is clean and clear of all debris. Prune any and all trees and shrubs removing any dead or damaged limbs, etc.
Test and prep your soil
Many home improvement or garden centers carry soil testing kits that will help you have a better understanding of the state of your soil prior to planting. Why is this important? Knowing the pH of your soil will determine how you fertilize or enrich the soil to its optimal pH level so that it may sustain growth. You can then prep the soil with compost, manure or any other additives  that are appropriate.
Time to plant and fertilize
Experts recommend choosing a cloudy, cooler day to plant. Be sure to research the best time to plant each item you intend on including in your garden. For example, shrubs and perennials will do best when planted in early spring. Once you have everything planted, make sure to water appropriately and then fertilize based off of the results from your soil test.
Do you have any questions or other Spring gardening tips to contribute? Contact us today!