Published on August 30, 2017
Home projects to finish before Summer ends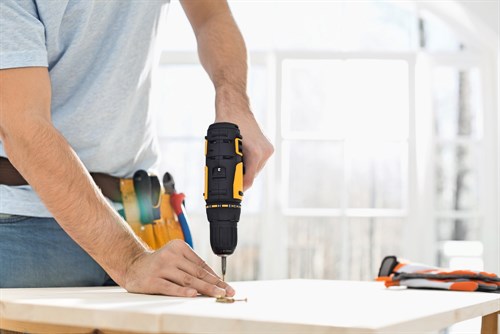 Summer is starting to wind down. The end of summer not only means decreasing temperatures, but decreasing amounts of free time for those home makeover projects you've been meaning to get to. With the end of summer comes back-to-school, colder weather and prep for upcoming holidays and potential hosting of family and friends.
Below we've outlined some home projects that you may want to finish before the summer is over:
Build a firepit: Outdoor fires are a great activity for brisk fall nights with family and friends. Finishing this project before the summer ends is good idea to make sure you are marshmellow-roasting ready before fall arrives!
Clean the gutters: Here in Hampton Roads, the transition from summer to fall is often accompanied with the occasional hurricane or windstorm, as well as the annual falling of leaves from trees. Keeping that in mind, it's a good idea to end the summer with a solid gutter cleaning. Be sure to remove all debris from the gutters as well as trim any surrounding trees or branches that may shed a lot of limbs or leaves.
Yard work: This may seem like a no-brainer, but be sure to get out in the yard and complete those "wish list" projects you've been meaning to do. Chances are, you won't be as willing to get out there in the colder weather to finish them! Extra tip, save all extra wood trimmings and firewood from your yard work, and be sure to store it in a dry place and off of the ground.
Privacy screen for your garbage and recycling bins: There's really nothing pretty about garbage and recycling bins. Tired of the eyesore? There are lots of alternatives to just having your bins by the house in plain sight. Many home improvement stores sell simple privacy screens that can keep these hidden, but still accessible. Or, alternatively you can build your own!
Fixing broken screens, windows or doors: As summer comes to an end and the heat subsides, you may start to leave your windows open again. Before summer ends, scan the exterior of your home and repair any broken or torn screens to avoid bugs coming indoors. Also make sure all windows and doors are not only in good function, but are sealed properly. Once the weather gets colder, properly insulated doors and windows can save you a lot of money toward heating costs.
Check the fireplace: Whether gas or woodburning, be sure to check your fireplace before fall and winter arrive. It may need a good seasonal cleaning, which is much more enjoyable to do when the temperatures are still moderate. Make sure to inspect the chimney as well for both cleanliness and any potential obstructions that could be dangerous.
All of the above projects are also great for increasing your home's value! If you're in the market to sell your home and are looking to move, check out our current inventory at the following beautiful new homes communities:
North Shore is a luxury community featuring over  100 acres along the shores of Lake Smith in North Virginia Beach. One of the area's last remaining waterfront communities, North Shore feels secluded yet is convenient to Norfolk Academy, Town Center and Bayville Golf Club, as well as the main interstate system for quick access to downtown Norfolk and the rest of Hampton Roads.
New homes from the mid $200s! 

With 160 acres of open space—all practically maintenance free for residents—Kings Fork Farm offers a lot of room and a lot of value in a new home community. The pool and clubhouse, walking trails, playgrounds and tot lots provide plenty of options for families and friends to relax and have fun together. At the center of the neighborhood is a community green and pavilion—ideal for outdoor concerts, barbeques and fun events handled by the Homeowner's Association.
The Residences at Hampton Roads Crossing Suffolk, VA is a pedestrian-friendly campus community where everything residents need is close at hand. Homebuyers can choose from several home designs and floor plans including two story condominiums with 3-4 bedroom arrangements, 2 1/2 baths and 2-car garages.