The Benefits of a Master Down Floor Plan
During your home search you will come across a variety of floorplans, layouts and features to choose from—with a range of bedrooms, bathrooms, living spaces and more. For many of us, the master bedroom can be a game changer. Is there an en suite? How big is the master? How many closets?
Another important factor to consider regarding the master bedroom is location. Is it located toward the back or the front of the home, or is it on the first or second floor if the home is multilevel? There are many perks to having a downstairs master bedroom:
Separate space: For many, having a downstairs master is preferred as it facilitates a little extra privacy from the other bedrooms in the home. If you are a parent, you may prefer to have your own private space away from the noise (or mess!) of your children's room. Also, some parents enjoy being downstairs closer to the entrances/exits of the home, with the children safely upstairs.
Accessibility: A downstairs master can be ideal for those not wanting to worry about stairs. This may be a need you have now, or perhaps something you take into consideration for your future in the home. Will you want to be climbing the stairs every night in 10 years?
Guest room: You may prefer a home with a master bedroom downstairs so that it can be used for guests, giving them a separate and private space from the other bedrooms upstairs. This can be nice as you can leave your upstairs as your "private" area, and the downstairs for hosting or entertaining.
Also, purchasing a home with a downstairs master bedroom is a smart move for potential resale in the future. This is a highly sought after home feature, which will aid you in the selling process should you decide to move in the future.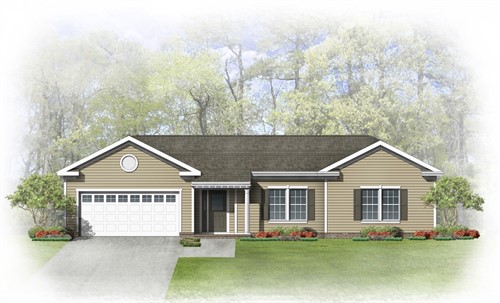 Downstairs Master—Coming soon to Hampton Roads Crossing in Suffolk!
Coming soon, our new homes community Hampton Roads Crossing in Suffolk will offer a floor plan option that features a downstairs master bedroom. There will be 20 of these homes available that will include the following features:
Downstairs master bedroom

Spacious ceramic tile shower with a fiberglass base

Huge walk-in storage upstairs

Upgraded kitchen from our past floor plans at Hampton Roads Crossing

Brand new appliances

Granite countertops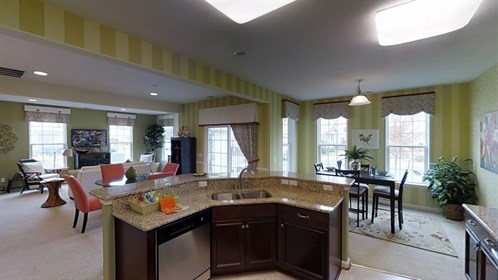 Learn more or browse the Hampton Roads Crossing community here. Terry Peterson Residential also offers ranch living at Kings Fork Farm in Suffolk, VA (photo above is of Kings Fork Farm).