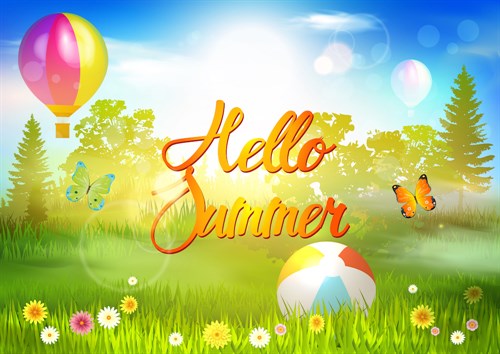 Summer Events and Activities in Suffolk
'Tis the season to get out of the house, have fun and explore the community. Below are some of our favorite summertime events and activities in the Suffolk area:
Make Fused Glass Tiles at the Suffolk Center
Try something new and expand your creativity by learning how to layer glass! With help from the Suffolk Center staff, you will learn to use glass and mica powder to add design to their glass tile creations. Tools and materials provided, but be sure to wear closed-toe shoes and comfortable clothing. Cost is $75, register by calling 757.923.0003.
Historic Suffolk Narrated Bus Tour
These tours operate throughout the summer and are a perfect opportunity to take a journey back in time through the heritage of Suffolk. On this tour you will encounter the historic Nansemond River, once travelled by the Nansemond Native Americans. You'll also see the historic neighborhoods, churches and Civil War trails.  
Cedar Hill Cemetery Stroll
Stroll through the heritage of Suffolk in this 90-minute tour of the Cedar Hill Cemetery. There are over 32-acres to tour as your guide tells you the stories and history of Suffolk. The cemetery is lined with beautiful cedar trees making it a picturesque landscape to learn more about the people that shaped our community. Perfect for history buffs or walking groups.
Reservations are required and cancellations are expected no less than 48 hours prior to scheduled tour. Call the Suffolk Visitor Center at 757.514.4130 to reserve your spot. Special rates are available for groups of 12 or more.
TGIF Summer Concert Series
Hosted by the Suffolk Parks & Recreation, this Summer Concert Series is a huge hit for locals. The park opens at 6:00 p.m., with bands beginning at 6:30 p.m. The concert series began on June 19 and will perform weekly through August 21. Check out the event schedule below:
Constant's Wharf Park & Marina
June 30 - Affirmation of Groove

July 14 - Soul Intent
Bennett's Creek Park
July 28 – The Deloreans

August 4 - Cheap Thrills

August 11 - Tidewater Drive Band

August 18 - Rellen
Great Dismal Swamp Safari
The Great Dismal Swamp is a local's favorite for sure, and during the summer the park offers a fun narrated Swamp Safari! This is a popular attraction that fills up quickly, so be sure to schedule your safari in advance. During your tour, your biologist guide will take you on an adventure through the swamp--telling you the tales of the swamp's history and the stories of all its inhabitants. We recommend bringing sunscreen, repellent, comfortable clothes and shoes. A small snack and drink is provided.
Cost is $10 adults, $8 seniors (60+), military, and children ages 3-12. You can reserve your spot by calling 757.514.4130
Stars & Stripes Spectacular
Enjoy the view of Fourth of July fireworks over the Nansemond River at Constant's Wharf Park and Marina. This is a family-friendly event that not only has fireworks, but food and entertainment too. Local vendors, kids activities, live music and more! The park opens at 5:30 p.m., and the fireworks begin at 9:00 p.m.
Due to high attendance, there will be free shuttles from First Baptist Church, Godwin Courts and City Hall parking lots that start at 5:15 p.m.