Published on May 19, 2017
The great debate; owning a home vs renting a home. For many of us, we start our residential journeys as renters. But for how long? When is it time to take the step to homeownership, and most importantly--is it truly better than renting?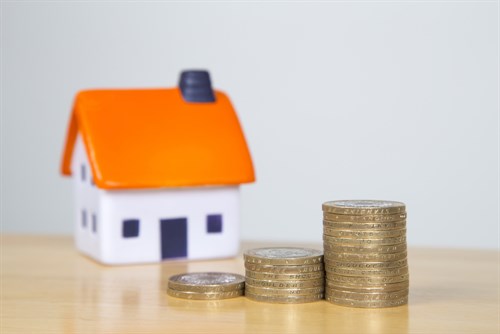 Our answer; yes. Homeownership is the smarter choice compared to renting. While renting definitely has its perks, most are rooted in more temporary needs whereas homeownership has benefits that will continue growing over time.
In order to illustrate our point, we've put together the following 7 reasons you should own a home vs rent.
The timing! For a while now, home buying seemed like a foolish choice due to the economic landslide in the housing industry. The travesty? Even though the market has since restored its health, with housing prices and interest rates lowering. What's more? According to Trulia, rents are actually increasing -- thus making it an opportune time to take the step to homeownership.

A better return from Uncle Sam. As a homeowner, you would most likely qualify for tax deductions, and subsequently more money back in your tax return! Deductions could range from home-related expenses, interest paid toward your mortgage and a deduction simply because you own a home.

Amenities. Many homes available for ownership tend to be located in neighborhoods or communities that have great residential amenities.These could range from community pools, golf courses, tennis courts, playgrounds, trails, lakes and more! Now, you may be thinking "hey, my rental community has some of these too!" However, the consider the quality of a rental amenity vs amenities found in a non-rental community.

No landlord. Sometimes having a landlord can be nice as a renter. The comfort of knowing that if something goes wrong, there's someone else that will have to foot the bill. However, the downside to that is that you have to constantly answer to a landlord for all decisions relative to your home. As a homeowner, you are the landlord and therefore the decision maker!

Customization. Feeding off of reason number three, as a homeowner you can customize your home to your unique tastes and interests. A freedom that isn't available to renters. As a homeowner you can paint, plant, install, build or tear down whatever you choose (within reason and city coding, of course!). 

The investment. Owning a home is an investment in your future. Each month as a renter your hard-earned dollars go to paying rent, which yes keeps a roof over your head--but it's someone else's roof. Imagine if each month your hard-earned dollars went to not only keeping your roof over your head, but also to building the long-term equity (value) of your home.

The relationships. As a homeowner you will most likely live in that home for a longer period of time compared to a rental property. This means you'll create lasting relationships within your community which is an invaluable benefit -- especially if you have a growing family.
As a new homes builder, we at Terry Peterson Residential pride ourself in providing homes with features and amenities far beyond those that a rental property would provide. We believe in not only building homes, but building the places where lasting memories will be made.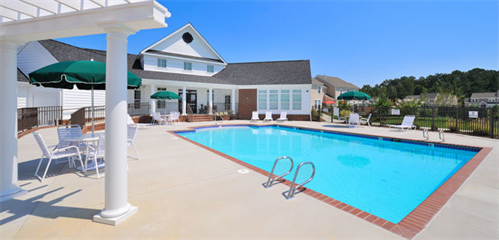 Check out some of our new homes communities' features below that you won't always find as a renter.
2-car garages at Kings Fork Farm in Suffolk, Virginia: Plenty of space for two vehicles, and storage. Also, by keeping your car indoors you'll spend less money on car cleaning, and won't have to worry about parking far away from your home like many rental communities. 

Stay active at the Residences at Hampton Roads Crossing in Suffolk, Virginia: Take a stroll through the community walkways, have a day of fun at the pool or tot lot, and get your exercise fix at the community fitness center.

Questions? Contact us today at 757-276-7300!