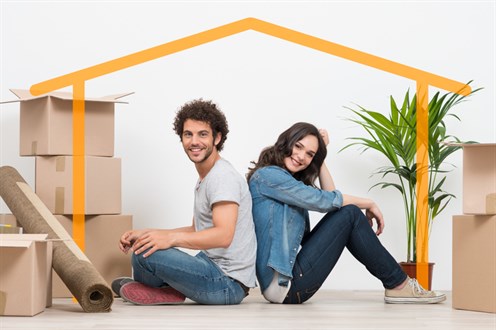 If 2017 is the year for your new home purchase, there are some things you need to consider doing before you get the keys to your new dream home. October to December is the perfect time to "warm up" for the house hunt so you can hit the ground running in the new year.
Check Your Credit Score
A credit score is a numerical representation of your credit report. FICO scores range from 300 to 850, and the higher your score, the better. It's important to note that knowing of all three of your FICO scores (one from each of the national credit bureaus) is essential when buying a home.
After you check your FICO scores and know where you stand in your lender's eyes, you can approximate your monthly mortgage payments to figure out if you can truly afford the home you have your eye on. Many mortgage lenders consider people with a FICO score of 760 or better to be very low-risk clients and therefore offer them their best interest rates.
Don't Open New Credit Cards
It's a delicate set of equations that determines the amount you can afford to borrow. A big part of that calculation is your credit score, which can be negatively affected by new credit applications. Tempting as saving at checkout can be just by opening a new account, opening new credit may hurt your chances of getting a mortgage, or at least of getting the best rate on a loan.
That might not sound like much, but it can add up to big costs over the course of a 30-year loan. Opening a store credit card may save you 10% today, but, long term, it could cost you thousands.
Bulk Up on that Rainy-Day Fund
One of the biggest shocks of buying a home is finding out that you need way more cash to close on a house than a down payment. Besides the mortgage loan, you'll need a sizable amount of cash to buy a house. There's the down payment to consider, closing costs, and moving costs. You should also set aside money for unexpected repairs and costs.
Look at how much cash it takes to actually purchase a home. And where possible, suggest ways that can reduce or even eliminate the additional cash requirements.
Watch Interest Rates
If you hear that interest rates are at historic lows or that interest rates are on the rise, you should not assume that you can get the rock-bottom rate. Not everyone gets the same interest rate on a mortgage loan. It depends on your financial picture and on the lender you choose.
Homebuyers shop around for the lowest interest rates. Note that closing costs can vary too, so discuss with your real estate agent ways to keep yours down.
Get Preapproved
When a lender gives your financials the once-over and preapproves you for a mortgage, you'll be able to show sellers that you really can buy their house. But how do you get preapproved? By preparing a few documents, which you can do several months in advance of the actual purchase. Here's what you need to buy a house.
Tax returns for the past two years
W-2 forms for the past two years
Paycheck stubs from the past few months
Proof of mortgage or rent payments for the past year
A list of all your debts, including credit cards, student loans, auto loans, and alimony
A list of all your assets, including bank statements, auto titles, real estate, and any investment accounts
Other suggestions when planning on that big purchase in 2017 are to not change jobs, make big purchases such as a car, or miss any debt payments as you prepare to get a mortgage and keys to your dream home.