Published on October 28, 2016 • Filed Under: Home Living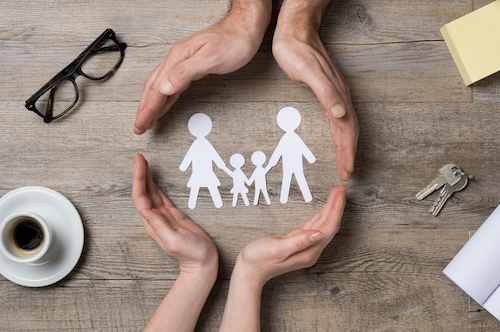 After you've chosen your new home, it's time to get settled in it! As you unpack and start to get to know your new home, you may have additional questions about its operation or function.
For many people, a home is the most expensive purchase they ever make. It's no wonder, then, that buyers of newly built homes are interested in warranties, which promise to repair or replace certain elements of the home, if necessary, within a certain time.
Warranties for newly built homes generally offer limited coverage on workmanship and materials relating to various components of the home, such as windows, heating, ventilation and air conditioning (HVAC), plumbing, and electrical systems for specific periods. Warranties also typically define how repairs will be made.
The duration of coverage varies depending on the component of the house. Coverage is provided for workmanship and materials on most components during the first year. For example, most warranties on new construction cover siding and stucco, doors and trim, and drywall and paint during the first year. Coverage for HVAC, plumbing, and electrical systems is generally two years. Some builders provide coverage for up to 10 years for "major structural defects," sometimes defined as problems that make a home unsafe and put the owner in danger. For example, a roof that could collapse is a "major structural defect."
Most warranties for newly built homes, however, do not cover expenses an owner may incur as a consequence of a major construction defect or warranty repair, like the cost of having to move out of one's home while repairs are being made. Nor do they typically cover:
household appliances
small cracks in brick, tile, cement or drywall
components covered under a manufacturer's warranty
With any Terry-Peterson new home purchase, we utilize a web-based solution called Buildtopia. With this system, homeowners can view all warranty information at any time. They can check the status of claims, work orders, and follow along through the completion of any work to be completed. The system allows the homeowner to submit claims as they occur within the home, and a dedicated Customer Relations Manager will respond, collect information, and create the communications necessary to Contractors to get the work accomplished.
For the first year of any Terry-Peterson newly constructed house, all home workmanship is guaranteed. After the first year, the homeowner has the option to purchase a 2-10 Warranty which covers major systems for two years and structural for 10 years.
For more details on our warranties or any questions regarding anything in new home construction, give us a call!