Living large doesn't always mean bigger is better.
Whether you're starting a new chapter in your life because your kids have moved on, you're heading toward retirement, or you're just ready to downsize and move to a new area, a switch to condo living might be the perfect fit. Moving from a home to a condo can  allow you to continue to live the good life while reducing your square footage. Read on for a few reasons that downsizing to a condo might be the perfect fit for you and your family:
Low Maintenance
With home ownership comes the inevitable cost and hassle of maintenance. Downsizing to a condo can provide some relief in terms of of the time you can save. Rather than having a lawn and outdoor space to maintain, immense square footage to clean, or the responsibility of a multi-level home, you'll have the ability to rely on a building manager to take care of things for you. Reducing daily chores and maintenance will free up your time for additional leisure activities, spending time with family and friends, and perhaps leave you more apt to love your home rather than loathe it.
A More Travel-Ready Lifestyle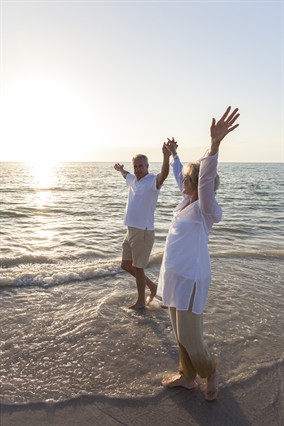 Downsizing to a condo can make traveling easier. You may not have considered the fact that a house requires a lot of work and preparation before out of town travel. From ensuring your security system is appropriately monitoring doors and windows, to sufficient outdoor lighting, along with making sure grounds are kept up, traveling can almost become a burden when you have a large home. Condo living can provide less of a hassle when you need to leave your home for an extended period of time and can leave you worry-free and available to travel at a moment's notice.
Smaller Carbon Footprint
Heating and cooling costs in a large home can really add up. Downsizing to a condo will give you the benefit of lower heating and cooling costs and water usage, thus reducing your family's carbon footprint. The lower energy bill will give you a little extra money to put towards leisure activities or travel.
A Condominium Community
One of the more appealing aspects of condo living is that the buildings are often located near amenities such as grocery stores, dry cleaners, and a variety of restaurants and shops, so residents don't need to worry about fighting traffic or venturing far from home for daily necessities and activities. Condo communities may also offer an on-site fitness center and pool to give you fewer reasons to leave home.
---
 Interested in what the condo life has to offer?
Terry Peterson Residential has started construction on a new homes community/condo building off of Shore Drive. Point Chesapeake on the Bay will feature six buildings with eight condos each, and two condos per floor. Two floor plans will be available, with prices starting in the $700s.
Register with Point Chesapeake on the Bay interest list as a VIP  here to  make sure you stay updated on the community's progress and receive exclusive information.