Published on September 15, 2015 • Filed Under: Home Living
Hampton Roads, Virginia is often referred to as the East-Coast epicenter for military activity and personnel. The Hampton Roads area includes the major cities of Virginia Beach, Norfolk, Chesapeake, Suffolk, Portsmouth, Newport News and Hampton.
The many major military bases in this area make Hampton Roads an incredibly military-friendly community that many military personnel and dependents call home.
Learn more about the Military Bases in Hampton Roads below: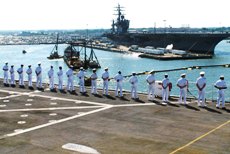 Naval Station Norfolk is the world's largest naval station, supporting 75 ships and 134 aircraft alongside 14 piers and 11 aircraft hangars.
The base houses the largest concentration of U.S. Navy forces. Air Operations conducts an average of 275 flights per day or one every six minutes. It is the hub for Navy logistics going to the European and Central Command theaters of operations, and to the Caribbean.
Naval Air Station Oceana & Dam Neck Annex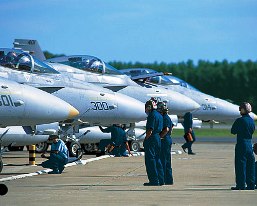 Located in Virginia Beach, Va., Naval Air Station Oceana is the east coast home ot the U.S. Navy's fighter-attack jet fleet and is a hub of activity vital to projecting the nation's air power in hot spots worldwide. Dam Neck's mission is to attain the highest levels of fleet readiness by anticipating, developing, and providing the most effective specialized training and support services in response to fleet requirements.
Naval Medical Center Portsmouth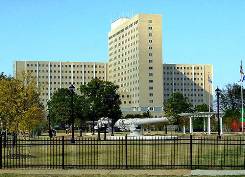 Located in Portsmouth, Va., 4,300 Sailors and civilians work in locations from Yorktown to Chesapeake to deliver health care to the 420,000 active duty members, family members and retirees living in Hampton Roads. These men and women carry on a tradition of caring and service that dates back to Revolutionary times.
Joint Airforce Base Langley - Fort Eustis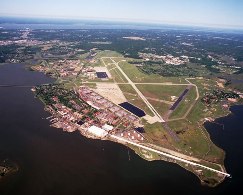 Located in Newport News and Hampton, Va., this joint base is comprised of two groups that provide installation support to more than 9,000 military and civilian personnel including Headquarters Air Combat Command and three operational wings.
Joint Expeditionary Base Little Creek - Fort Story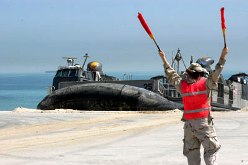 Located in Virginia Beach, Va., Joint Expeditionary Base Little Creek-Fort Story provides outstanding support and services to ensure maximum military readiness of operational forces and resident commands.
Coast Guard Sector Hampton Roads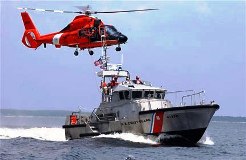 Located in Portsmouth, Va. (map listing here). Sector Hampton Roads' area of responsibility covers the Atlantic Coast from the Virginia/Maryland border to the Virginia/North Carolina border and includes the busy commercial ports of Hampton Roads and Richmond.
---
For more information about the Military Bases in Hampton Roads, and their proximity to available homes by Terry Peterson Residential contact us today!
Our current Hampton Roads residents have also enjoyed these resources for Military Newcomers in Hampton Roads.
---
Article and Image Sources: http://www.military.com/base-guide