Published on February 27, 2014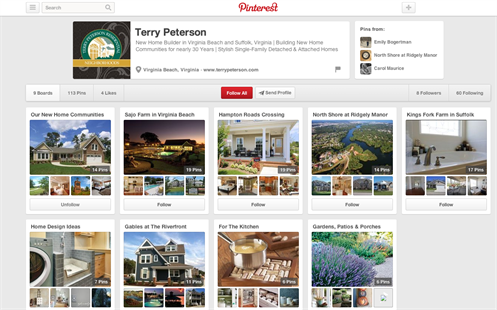 Pinterest is a fun way to collect ideas on the style of home that appeals to you as well as how you want your new home to look and feel. Gathering ideas can also help your real estate agent understand your vision of your dream home and features you love.
We've set up our own Pinterest boards showing all the Terry-Peterson new homes and communities for a quick overall look. You can find us by searching in Pinterest for tpnewhomes or view our boards here.
We've also collected some cool ideas on home decor, gardening, patios and porches, and much more. Enjoy!